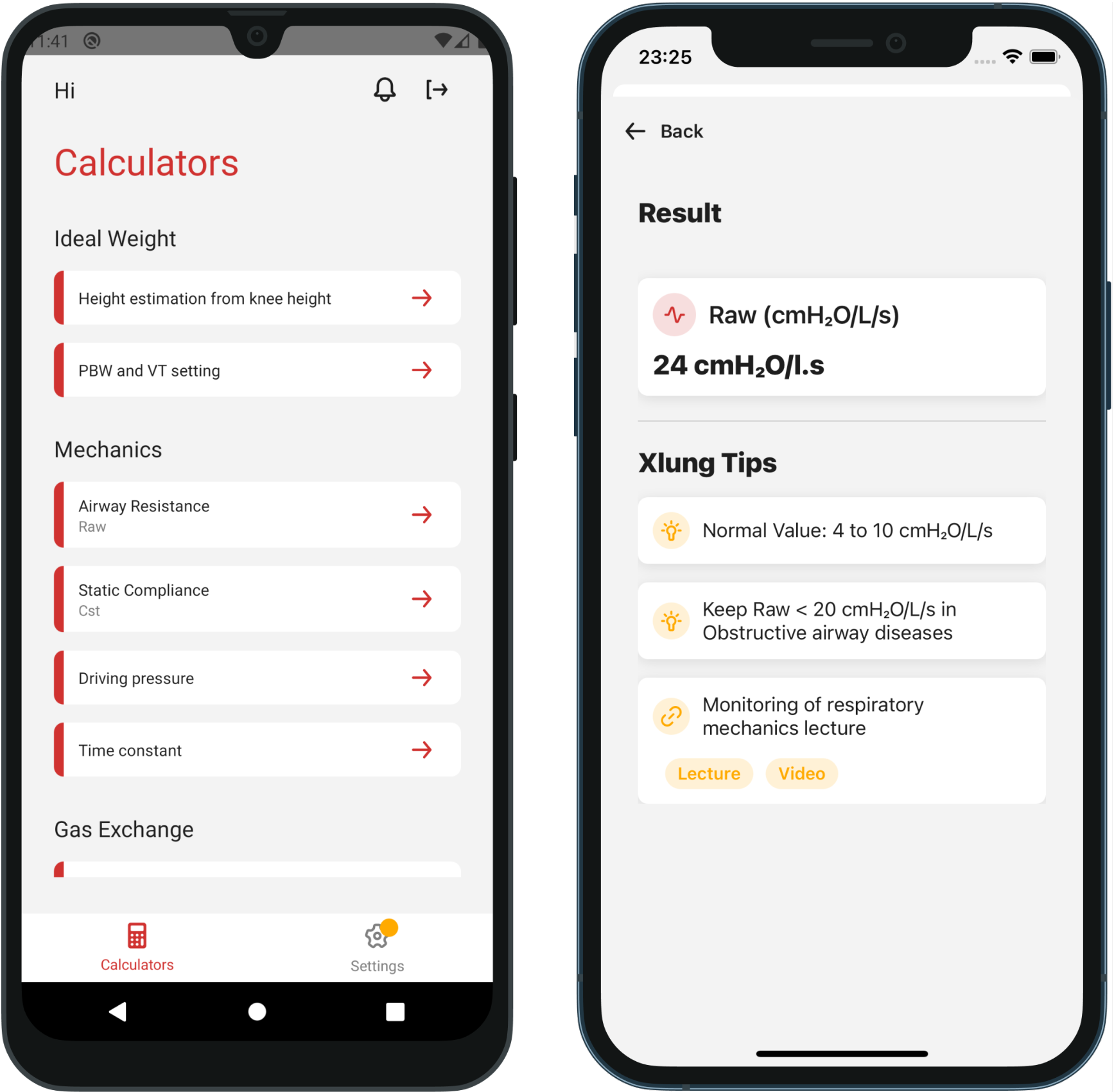 The Xlung App aims to support health care professionals and students involved with mechanical ventilation and intensive care medicine, helping them to provide a better and safer ventilatory assistance to their patients.
This app is based on more than 20 years of experience of the idealizer, Dr. Marcelo Alcantara Holanda, pulmonologist and critical care specialist, on teaching ventilatory support in practical, with hands on, and theoretical courses in Brazil and abroad and collaborations wIth respiratory therapists Betina Thomaz and Renata Vasconcelos.
Main features:
A select group of relevant formulas, indispensable to the mechanical ventilatory support in everyday practice, with tips and bibliographical references to interpret the results.
It supports two units of pressure: mmHg and kPa.
Handpicked mechanical ventilation tips, updated by the consultants and the xlung platform team.