ESICM News - LIVES 2016 in MILAN
Last update: Thursday, 10 Dec 2015 at 18:09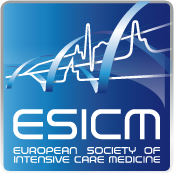 ESICM's annual congress is one of the largest and most innovative international scientific meetings held in intensive care and emergency medicine. This year, LIVES 2016, the 29th annual congress will be hosted in the world's fashion and design capital: Milan, Italy from October 1-5, 2016.
Would you like to present your high-quality research at LIVES 2016?
The Congress Committee of LIVES 2016 welcomes the submission of abstracts of original contribution to the field. The abstract submission system is set to open in February 15th 2016 and will close on April 15th 2016, 23:59 CET.
For submission instructions, please visit the Abstracts webpage.