Noninvasive ventilation for ARDS patients: can better interfaces make the difference?
Last update: Wednesday, 27 Jul 2016 at 19:33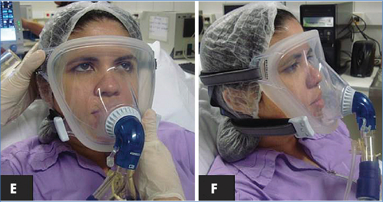 The utilization of NIV for the ventilatory support in the treatment of patients with Acute Respiratory Distress Syndrome (ARDS) is a very controversial issue. The scientific literature on the efficacy of this technique in this context is very inconsistent. Nevertheless, an international epidemiological study involving 50 countries showed up to 15% of these patients are managed with NIV1 .
One of the main limitations of NIV in this clinical scenario is related to the frequent intolerance and low adherence of patients to the oronasal masks, usually the first choice for the interface. These individuals need the application of high airway pressures, especially PEEP levels above 10-12cmH2O for example. NIV intolerance may be related to air leaks and adverse events, making the technique inefficient in improving the oxygenation and the ventilatory pattern.
In this particular, the work of Patel et al published in JAMA deserves great attention2 .
To continue reading...
You must have a valid and active xlung subscription
If you are already a subscriber, please Login at the top of the page, or subscribe now