ATS Conference Full Registration Now Open
Last update: Thursday, 28 Jan 2016 at 17:44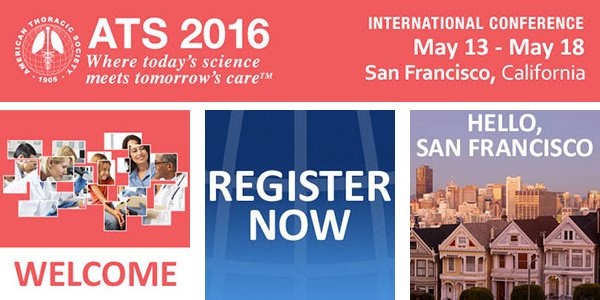 Full registration is now open for the ATS 2016 International Conference in San Francisco, California, May 13-­18, which will feature the presentation of 500+ sessions, and almost 7,000 abstracts and case reports. Join adult and pediatric pulmonologists, intensivists, and sleep experts from around the world at a stimulating and interactive conference that brings together the latest in science and clinical care in pulmonary, critical care, and sleep medicine.
Register by March 16 and save up to $160 off the full registration price!*
For more information about registration, click here or access conference's website.
*$160 savings reflects the difference between Full Member Early Registration and Full Member Onsite Registration before additional purchases and/or fees.