JOIN OUR SPECIAL WEBINAR "RECOGNITION AND TREATMENT OF ARDS: THE LUNG-SAFE STUDY"
Last update: Tuesday, 01 Mar 2016 at 17:12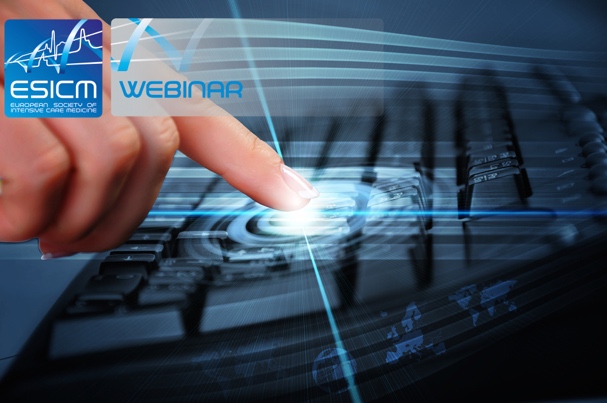 Initially presented at LIVES 2015 in Berlin, full results from one of the biggest studies ever conducted in critical care by the ESICM Trials Group were published on 22 February 2016 in JAMA. The LUNG-SAFE (Large observational study to UNderstand the Global impact of Severe Acute respiratory FailurE ) study enrolled 29,144 patients admitted to 459 ICUs in 50 countries on five continents in 2014 and found that ARDS is often under-recognised and under-treated.
This webinar RECOGNITION AND TREATMENT OF ARDS: THE LUNG-SAFE STUDY will be held on Friday 11 March from 16:00 - 17:00 CET. This interactive session, hosted by the lead and first authors of the study, Drs. John Laffey and Giacomo Bellani will cover the following:
Background and rationale for the study

The LUNG-SAFE study design and methods

What is the worldwide picture of ARDS incidence?

Do clinicians readily recognise ARDS?

How do we treat patients with ARDS?

What is the outcome of patients with ARDS? What are the study strengths and limitations?

What is the potential impact(s) of the LUNG-SAFE study results on clinical practice?
For registration, click here.
Webinars are a membership benefit exclusively available for ESICM members*.
If you would like to participate, ensure you are an active member now: JOIN or RENEW!
Questions? Please contact us at webinar@esicm.org
*members must have paid their 2016 membership fee prior to registering for this webinar